Stress affects the body in many different ways. Chronic stress-related injuries can lead to long-term discomfort. Constant stress slows down the healing process and prevents the body from using vital resources efficiently. Reducing your stress levels is only part of the solution. You must also learn how stress affects the body and take proactive measures to reduce your risk of chronic stress-related injuries. At Prohealth Chiropractic Wellness, we can help you with that.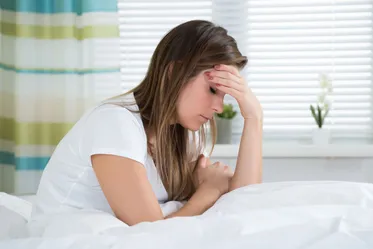 Muscle Injuries
Stress injuries often include pulled or torn muscles and damage to the joints. Symptoms can include inflammation, dull or sharp pain, and muscle weakness. Stress also reduces the body's ability to heal itself. The healing process slows down due to the blood's inability to transport nutrients properly. This can result in lingering pain that makes it difficult to perform simple tasks. Chiropractic care can help to reduce your stress levels and allow your body to function more efficiently.
Fatigue and Overuse
Constant stress depletes the body's Vitamin B stores, weakening your blood supply and causing your muscles to become fatigued and sore. Stress injuries are also caused by overusing certain muscles. Injuries that involve performing the same movement over and over again are also sometimes related to stress. Stress also results in tension that can cause muscles to tighten. This also increases your risk of injury. Stress can also cause you to become mentally fatigued. When you are tired, you are less observant and can increase your risk of injury by keeping you from focusing on what you are doing.
Prohealth Chiropractic Wellness Has the Answers
Our staff at Prohealth Chiropractic Wellness offers the highest quality chiropractic care in Scott City. In addition to chiropractic adjustments, deep tissue massage, and physical therapy, we can offer you sound advice on how to lower your stress levels. By creating a personalized treatment program, we can give you the tools and resources you need to reduce your risk of stress-related injuries.
If you have questions or concerns about chronic stress-related injuries, contact us here at Prohealth Chiropractic Wellness. We can evaluate your condition and provide you with treatment options that allow you to take control of your healing. With chiropractic care, you work hand in hand with your chiropractor so that you understand every aspect of your treatment plan and why it was included. Call today and talk to a member of our staff and get your chronic stress-related injuries under control.